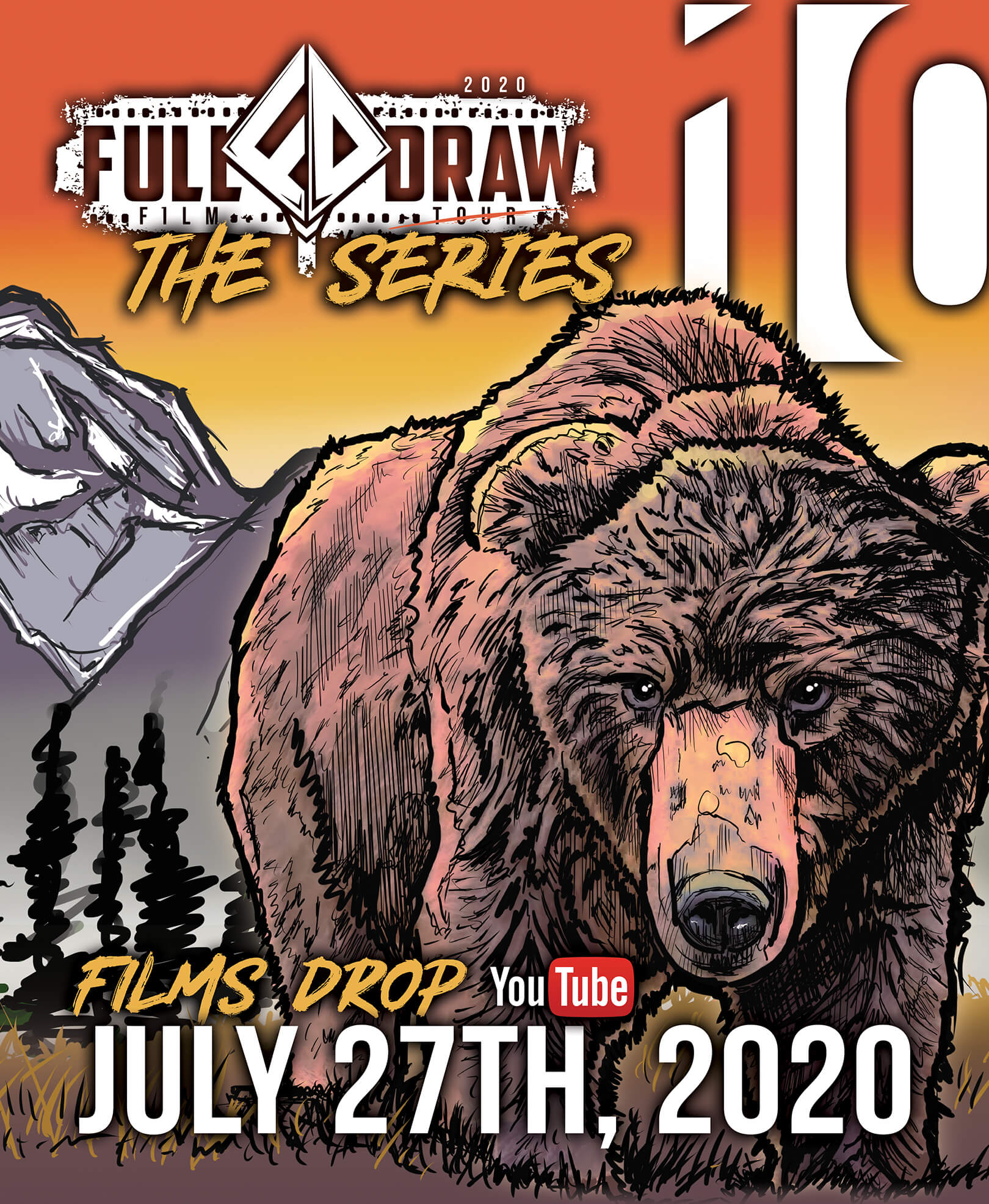 2020 FULL DRAW "THE SERIES"
Due to the difficulties brought on by the Covid-19 pandemic we had to make the decision to cancel our 2020 tour. Full Draw "The Series" was born. Starting Monday July 27th at 5 PM PST we will drop the first episode of 4 consecutive nights of films! All for free on YouTube!!
Episode 1
Monday July 27th
Stuck-N-The-Rut 'Conquering the Fear'
Seven Days Outdoors 'September Shuffle'

Episode 2
Tuesday July 28th Films
Endicott Films 'Return to Kodiak'
Higher Calling Outdoors 'The Making of an Epic Hunting Film'

Episode 3
Wednesday July 29th
Built 4 the Hunt 'Hell and Back'
Inkline with Top Priority Hunting 'Made for Mooney'

Episode 4
Thursday July 30th
Crispi Boots by Running Water Media 'Opportunities'
Pure Elevation Productions 'A True Alaska Exerience'

The films will be available through August 20th and run concurrent with our
$75k Giveaway
!!