The 'TOUR CREW'…
Over the years, we have met some great people along the way. These friendships have grown and hence so has the crew. Without these guys, we simply couldn't bring FDFT5 to 28 cities across the U.S. If you've been to a show this year, you've probably already seen them running around in the gray 'TOUR CREW' shirts. These guys have really embraced the FDFT mission and their energy is contagious…here is a sneak peak into their lives. To see more of their shenanigans, follow them on Instagram. Enjoy.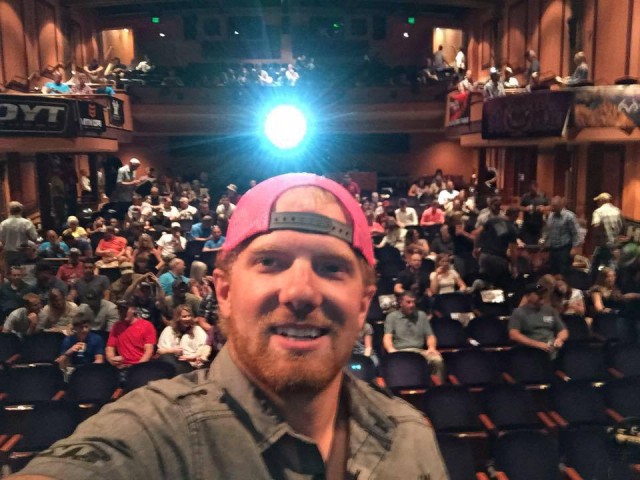 Born and raised on Brownsville Oregon, first time I actually went elk hunting I was 6 years old. Oldest of 6 siblings. Graduated in 2011 from Central Linn High School. competed in collegiate track and field/basketball at New Hope Christian College in Eugene. I currently work full time in construction. I'm starting my own outdoors company called Rookie Outdoors (Follow on
Instagram @rookieoutoors
). I'm strong in my faith as a Christian. My Dad is my favorite hunting partner. Some other hunters I've kinda looked up to a lot is Larry D Jones, and Dwight Shuh I'd read a lot of their content they've produced. My favorite thing to hunt are screaming bulls and blacktail. I hunt ducks and geese, and catch bass all summer long.
Someday I would like to kill a Grizzly with a stick bow, and deer with a spear, then I can die. I'm very single at the moment. I sport a mullet with golden curly locks…it's more manly thank you think.
I won't listen to Tim McGraw.
Blacktail enthusiast. Bass fishing nut. 1/3 athlete, 2/3 hunter.
Brownsville Bar 2014 Memorial Day Karaoke contest Champion. Did not vote for Obama. Someday I'm going to invent the worlds most comfortable underwear to hunt in. My Spirit animal is a Naked Molerat. Oh and I eat the Oreo fillings and put the cookie back.
I was born and raised in Salem, Oregon. I have been shooting a bow for my entire life, it's my true passion. Growing up I remember chasing my dad around before I could hunt, listening to bugling rutting elk dreaming of next September. I am now married and getting to share this amazing sport with my wife. Teaching her the fundamentals of hunting and archery brings me back to my childhood learning the same things from my dad.
I started to film my hunts a few years back, and it has really became a big part of my hunting career. Being able to capture and share the moments I experience with people is something I find great satisfaction in. Elk and mule deer are the main species I like to hunt. Whether it's spot and stalk for mule deer in the high country, or bugling for bulls from ridge tops, both get my adrenalin pumping. Bowhunting has been an amazing ride so far. I can't wait to see what next September will hold!
I was born in California but moved to the valley of Oregon when I was about four years old, I am now twenty seven and and have a family of my own that supports this awesome career I'm chasing!! I've always had a passion of the outdoors, growing up watching hunting and fishing shows, it has always caught my interest.
I started rifle hunting when I was twelve years old, After taking a few bucks with a rifle I wanted to challenge myself and started bowhunting when I was sixteen years old. Once I did that I was hooked on bowhunting for life and have never looked back! Now I enjoy hunting western big game, Elk and Blacktail deer to be exact, but bowhunting elk hunting is my true passion, there is nothing like a giant bull screaming right in front of you! In the last two years I've picked up the camera and have had the chance to film some awesome stuff from personal outdoor adventures to filming outdoor TV shows. I can't wait to see what this new year is gonna bring for bowhunting, filming and the Full Draw Film Tour!
Born and raised in a small farming community, the outdoors, hunting, and fishing have always been a passion of mine. I feel very fortunate to be able to combine my passion for the outdoors with my my love for design and film making not only as my personal employment but also under the umbrella of the Full Draw Film Tour.
Very few things are more gratifying than sharing an experience or telling an individuals story through the medium of film in a way that captures an audience leaving them with a memorable impression. The Full Draw Film Tour is a catalyst for outdoor film makers of all skill levels to do exactly that, and provides them the opportunity to reach a large captive audience of bow hunters. I am excited to be apart of a team that is also passionate about the outdoors and that seek to capture and promote the outdoor lifestyle.
Born and raised in Montesano, WA a small town on the coast. You could say I was born into hunting. From riding around in my car seat in the back of my Dad's truck during deer season, to spending summer vacations in my Grandpa's gun shop in elementary school. It has been in my blood my entire life and becoming an avid outdoorsman was inevitable. I have been blessed to grow up hunting with my Father by my side, teaching me everything he knows along the way. As the years go by and the hunting seasons pass, our roles have swapped. He is now following me around and helping me chase my crazy dreams. To me, hunting has always been about the memories and spending time with those I hold dear.
Recently I have picked up the camera to try to capture those memories and be able to share my experiences with others. I fell in love with the idea of capturing my hunts on video and being able to tell my story through the lens of a camera. I have a love for fitness that I gear towards my ultimate love of elk hunting. I have been blessed to have the opportunity to be a part of the Full Draw Film Tour and grow as a hunter, as well as spend time with others who are in love with living their life as hunters. I am determined to live this life God granted me to the fullest and use every ounce of talent he gave me. I look forward to meeting all of you at the upcoming shows and swapping hunting stories.
We've got more in store for you. Thanks for reading!